2020
Intensification of Research in High Priority Area (IRHPA) Grant (2020-2025)
"Multimodal Approaches to Develop Potential Therapeutic Leads Targeting Molecular Hot Spots of Duchenne Muscular Dystrophy for Clinical Trial"
In Collaboration with Prof. Surajit Ghosh, IIT-Jodhpur & Dr. Kuldeep Singh, AIIMS-Jodhpur
2019
National Registry Project (2019-2024)
"National Registry for Rare and Other Inherited Disorders"
DART was selected as an awardee of ALERT Being Awards 2019 under 'Organisation – Trust' Category.
2018
Research Grant (2018-2019)
"Evaluation of Safety of Antisense Oligonucleotide based multiple exon skipping in a Duchenne muscular dystrophy patient with frameshift mutation"
2017
DART was selected as a winner of 2017-2018 BeHEARD Rare Disease Competition Technology Prizes.
2016
DART was recognized to receive the 2016 STRIVE Award for Duchenne Muscular Dystrophy.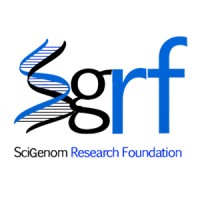 DART was selected as 2016 SGRF Genome Project Grant Winner among the top based on review and ranking by the scientific review committee of Scigenom Research Foundation